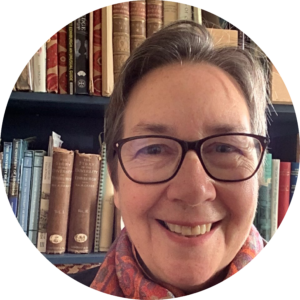 Biography:
As of March 2021 Jean Grier has retired from the University of Edinburgh in Scotland, UK, where she worked for over three decades.
For 10 years Jean headed up the complaint management function at Edinburgh – developing procedures, training staff in complaint resolution, and managing the investigation of final stage complaints.
Jean joined ENOHE in 2014, hosted the 2018 Annual Conference in Edinburgh, and was elected Vice-President of ENOHE in 2019.  Following her retirement from 'the day job', Jean maintains her interest in higher education and in complaint handling, holding several complementary part-time posts in the public sector. In 2023 she was elected as President of ENOHE.
Jean is the author of several books including three on the history of the University of Edinburgh, and regularly delivers staff development workshops and conferences sessions. Active in her professional association, AUA, Jean was awarded AUA's Lifetime Achievement Award in 2018.